Small Businesses Now Using the Mobile Process for Field Service + Digital Signature Example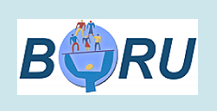 Do you work on the road visiting different sites or houses? If you do, then you know transferring information is a long process that causes double the work effort to enter the data. It can look something like the following chart:

Make this process can quicker and more accurate with a few mobile Vtiger capabilities.
From large to small, almost every business that has to travel to various sites has embraced entering information through mobile devices. It is possible to upload just about every piece of data directly to a record. This includes electronic signatures, photos, notes, and more.
Digital Signature Example:
One capability that vastly improves people's experience is adding digital signatures to sales order documents from your mobile devices. It is a really simple process, and is instantly loaded to Vtiger. You can also email the sales order directly to your customer from Vtiger instead of paying to mail it.
A button is located on the 'Sales Order' record
User selects button and uploads digital signature
Once user submits the sales order, the signature image is added to the document and emailed to the client
Contact us to learn more or for help with your Vtiger CRM!