Vtiger 7 Feature: Create a User-Friendly "All" Default List View Search with New Editing Tool
Vtiger 7 has a new feature that gives you the ability organize "all" default list view columns. This tool is not available in Vtiger 6 and is a nice improvement. Get the most out of this feature and streamline the search for your CRM users by configuring the order of columns from the most commonly used to the least commonly used "all" list view columns in your business.

To illustrate how this is valuable, imagine two companies have separate search requirements. Company A uses email data as their primary way to find contacts, while Company B uses last name data. It is practical to revise the order of columns so the Email column is first for Company A and the Last Name column is first for Company B. Now each company has created a user-friendly record search for their employees.
How to Modify Your Columns by Using the "Configure Columns – All" Editor tool:
First, select this symbol –> located directly above the green "Search" button to activate "Configure Columns – All" pop-up
Select data fields on the right side of the pop-up to add columns
To delete a current column, click the "X" next to the correlating data field
Rearrange the order of columns by clicking and dragging the data fields on the right side of the pop-up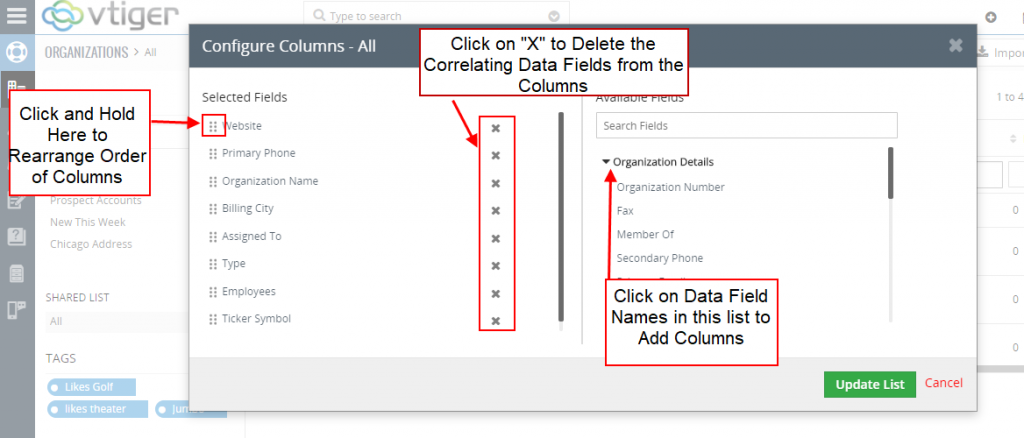 Contact us to learn more or for help with your Vtiger!