Vtiger Integration: Dropbox and Google Drive – Document Synchronization
If you just read our post about a new Dropbox / Google Drive folder function here, our document synchronization option contains some similarity but may be a better option for you. The main difference is:
this option synchronizes links of your documents into Vtiger from your cloud system
Although it is called the Google Drive integration, this document synchronization feature can be made for Dropbox too.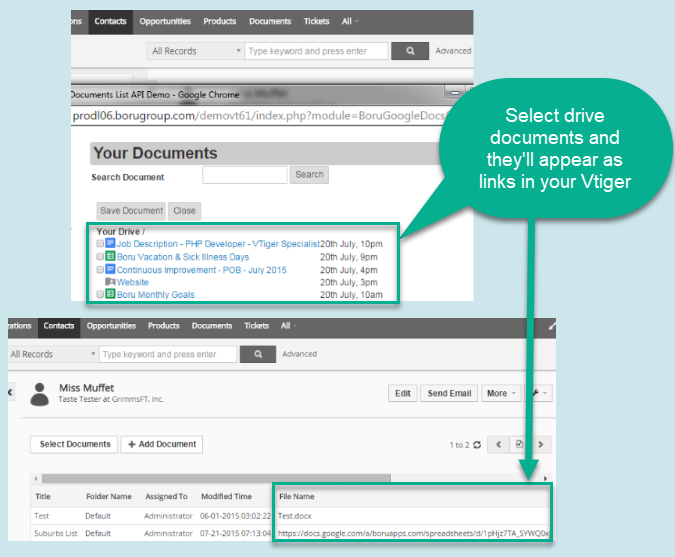 Two Features in this Document Integration:
Google Drive button – user is on a record, clicks button, uses search bar to find document link, and links in a document from the drive to the Vtiger record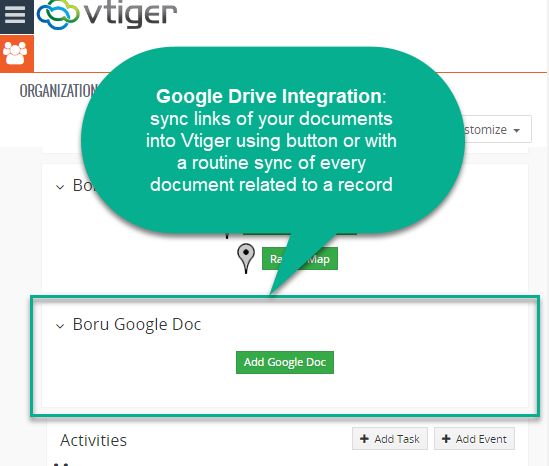 and / or
Google Drive synchronization – user turns on function in Vtiger and it routinely synchronizes new documents from Google Drive into records

(folder names in Google Drive must be the same as the record name in Vtiger for the sync to happen correctly)
View the product page here.
Contact us to learn more or for help with your Vtiger CRM!