Vtiger: SMS Messaging for Workflows and Campaigns
What are the benefits of using an SMS notifier in your Vtiger?
The standard SMS notifier messaging is directly linked to your Vtiger, so you can:
Send texts to your Vtiger Leads and Contacts through the CRM
Can send text messages individually or through workflows for reminders or any type of notifications

Anything you would send through email workflows, you can also send through text message
Image: Sending SMS Text-Message From Contact Module List View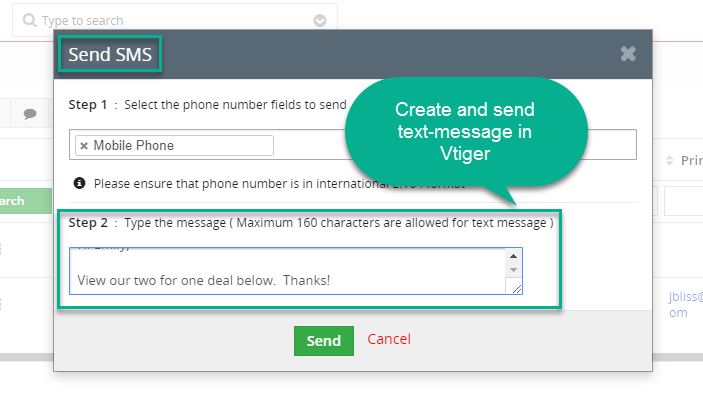 Boru Customization: Send Text Messaging through the Campaigns Module
With the Boru customization, you can send Marketing Campaigns through text message instead of email. We connect the SMS Notifier to Vtiger Leads and Contacts of a Campaign.
Contact us to learn more or for help with your Vtiger!