Vtiger Tips & Tricks: Set Record Default View – Summary View or Details View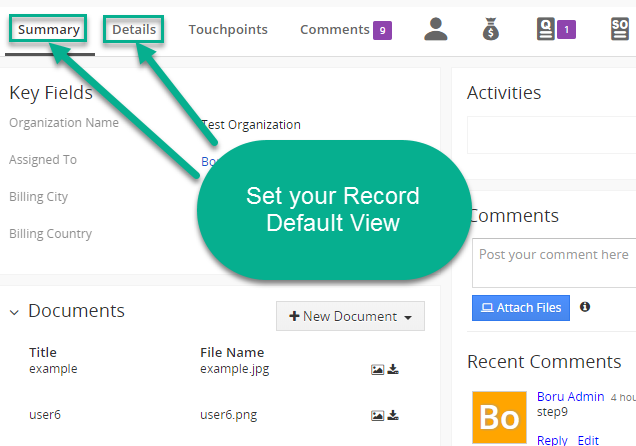 First, how do you decide which record default view works best? One easy way to decide is by assessing what you use the most. For example, if you use applications often, the summary view is a better option for your company. If you need to see more details than what is shown in the Key Fields box in summary view, than details view is better.
How Do You Change the Record Default View?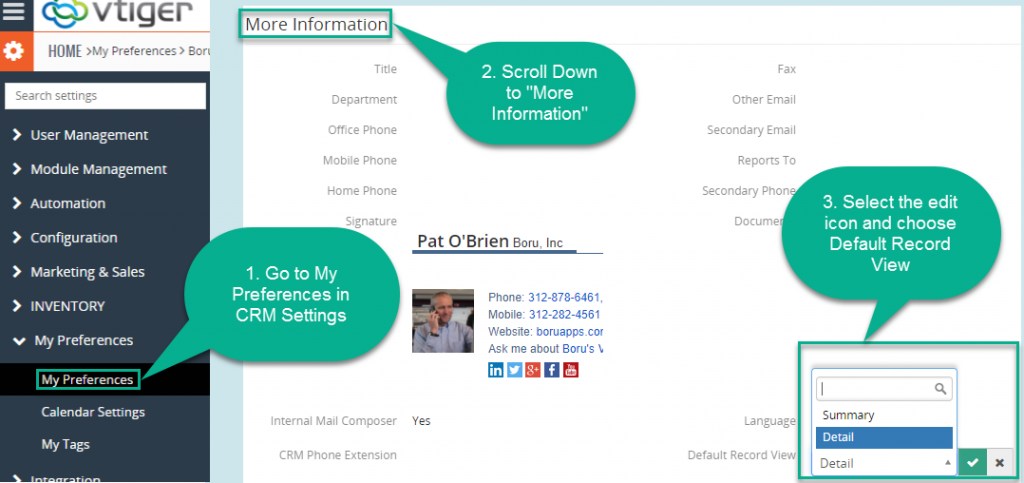 1. Go to Main Menu > Settings > CRM Settings > My Preferences > My Preferences
2. Scroll Down to "More Information" Section
3. Select the edit icon next to Default Record View and select Summary or Detail from the picklist
4. Select the green check to save
Contact us to learn more or for help with your Vtiger CRM!