Activities History – Vtiger 6 customizaton
Suppose, just for a minute, that you were working on a deal in Vtiger. There's plenty of things yet to be accomplished and plenty more which you've already completed. Wouldn't it be great if those two were separated somehow? You know, so completed items aren't crowding your to do list.
We felt the same way. In fact, we recently customized a Vtiger build to reflect this approach.
Here's the solution: We created a separate related list to contain all completed activities. This straightforward solution de-clutters the Activities related list and helps keep the focus on what's next all while keeping the history within reach.
It may not sound like a big deal but when you think about how many seconds it takes to sort through the activities list on each record…it adds up!
Here's an image to demonstrate: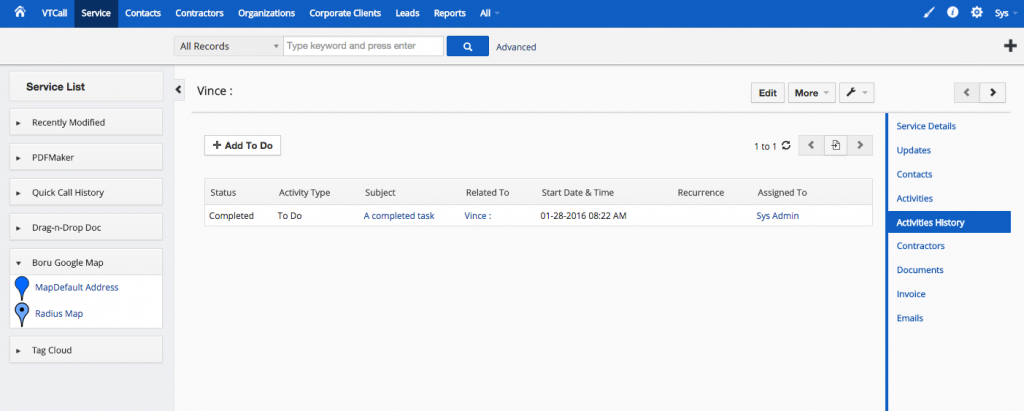 Interested in streamlining your Vtiger build with this little customization? Contact us
Contact Us