Vtiger 7 Feature: Generate Purchase Orders from the Invoice Record
Vtiger 7 has a neat feature that automatically populates purchase orders from invoice records, sales order records, and quote records. You simply click the 'More' button in the right-hand corner and then click "Generate Purchase Order".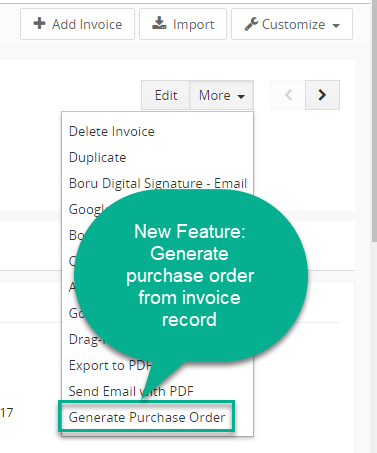 Contact us to learn more or for help with your Vtiger CRM!